In some rare instances, the WARZONES 2015 FOMOD may fail to install properly.  In this case, you can manually rebuild the filestructure in another archive and install as necessary.
Step 1 : Create a FOLDER on your desktop (or elsewhere) and name it Warzones Redone.
You will be removing the necessary files from the archive we provided and creating one of your own.  As such, you will need 7ZIP.
Alternatively, you can manually drag/drop your desired files into your DATA folder.
Step 2 : Create a NEW FOLDER inside Warzones Redone and name it DATA
Step 3 : Open the ARCHIVE and locate the folder marked CORE
Step 4 : Locate the ESP and all files within CORE and place it in your new WARZONES REDONE/DATA folder.
Step 5: Within the archive, locate the TEXTURE SIZE for the WARZONES ARMORY that you want and CHOOSE ONE.
Step 6 : Within your chosen texture-size folder, you'll find another folder named TEXTURES.  Drag that entire folder into your WARZONES REDONE/DATA folder.
Step 7 : Inspect your Folder Structure.
*Remember, do not add the fomod files.
Step 8 : Using 7ZIP, compress Warzones Redone to WARZONES REDONE.7z
Step 9: Using NEXUS MOD MANAGER, select ADD MOD FROM FILE.
Step 10: Install – there will be no installation menu
Step 11: Enable the ESP.
Once this is complete, you should be up and running!
With thanks to diyeath
ONCE WARZONES IS INSTALLED : HOW DO YOU KNOW IT'S WORKING?
Three things will happen almost immediately:
1 – You'll see a MAP MARKER for MOUNT PAIN
2 – Within a few moments, MCM will register the WARZONES MENU.  There may be a delay depending upon how many other mods you've just installed, where you are currently standing, how many other scripts are firing, but be patient, it'll happen.
3 – This wrecked house will appear just to the SouthWest of Whiterun: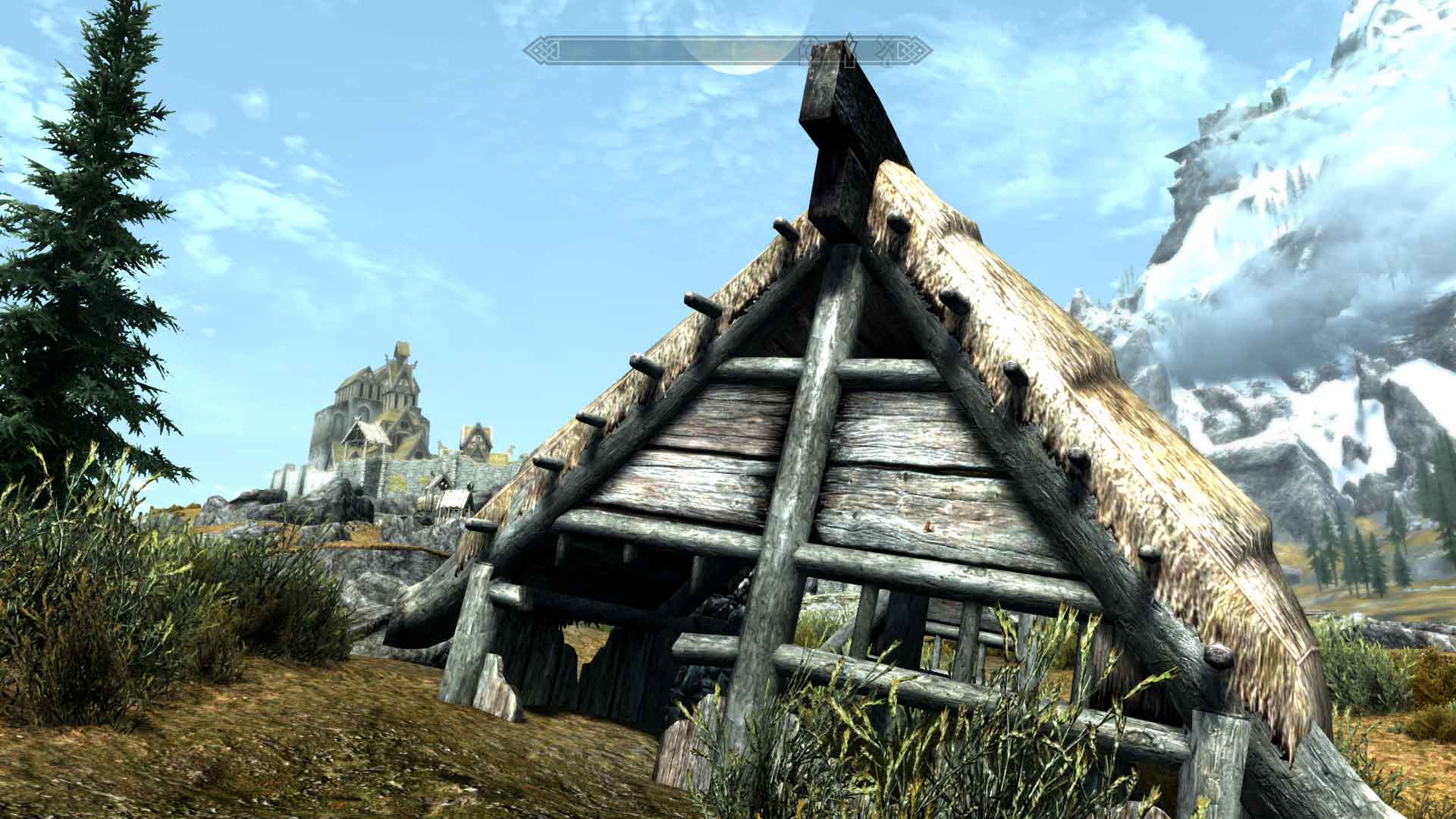 If one or all of those indicators fail, then it is possible that your download was corrupt.  It is also possible that your SaveGame is quite dirty and in need of a good scrubbing.
If, after attempting a 2nd download and cleaning your save, you are still experiencing an issue, please report it via our BUG REPORT link and we'll do the best we can to get you up and running.